Download Catalogue...
Download Excel Data
Download PDF Catalogue
You will get a Excel file with detail about catalogue.
You will get PDF file with detail about catalogue.
About the Author
PRINT
Sanjaya Baru
---
Sanjaya Baru is one of India's most respected economic and political analysts. He has been Chief Editor of major financial newspapers, a media advisor and spokesman of a Prime Minister of India; a professor at important universities and think tanks in New Delhi and Singapore, author of best-selling books, inclu-ding Strategic Consequences of India's Economic Performance (Academic Foundation, 2006) and The Accidental Prime Minister (Penguin Viking, 2014). He was till recently Director for Geo-economics and Strategy, International Institute for Strategic Studies, London. He was a member of India's National Security Advisory Board.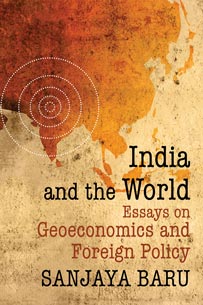 Essays on Geoeconomics and Foreign Policy
Hard-cover • 2016 • 240 • 6¼ x 9¼ (inch) ISBN 9789332703797 • INR 1295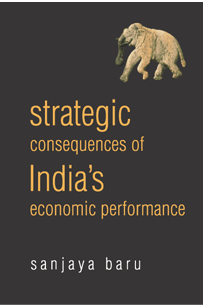 Hard-cover • 2006 • 496 • 6¼ x 9¼ (inch) ISBN 8171885586 • INR 1295