Download Catalogue...
Download Excel Data
Download PDF Catalogue
You will get a Excel file with detail about catalogue.
You will get PDF file with detail about catalogue.
About the Author
PRINT
Shankar Acharya
---
Shankar Acharya has been one of India's leading policy economists. After serving as Economic Adviser in the Ministry of Finance for six years he became India's longest-serving Chief Economic Adviser for eight years (1993-2001) when he advised three successive finance ministers: Manmohan Singh, P Chidambaram and Yashwant Sinha. During the latter half of this period, he was also Member of the Securities and Exchange Board of India (SEBI). Since 2001, his varied assignments include: Member, Twelfth Finance Commission (2004), Member, National Security Advisory Board (2009-2013), and, for twelve years, non-executive Chairman of Kotak Mahindra Bank.

Earlier, he worked in the World Bank, where he led the team for the World Development Report 1979 and then served as Research Adviser to the Bank. Since 2001 he has been Honorary Professor at the Indian Council for Research on International Economic Relations (ICRIER). He has authored ten books and numerous scholarly articles and has been a leading columnist with the Business Standard for eighteen years. He has served on the boards of several national research organizations, some corporates and charities and the Reserve Bank's Advisory Committee for Monetary Policy (2005-2016). He has a PhD from Harvard University and a BA from Oxford.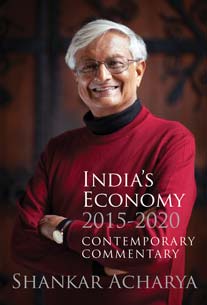 Contemporary Commentary
Hard-cover • 2021 • 270 • 6.25x9.25 (inch) ISBN 9789332705678 • INR 795
Hard-cover • 2015 • 182 • 6¼ x 9¼ (inch) ISBN 9789332703131 • INR 795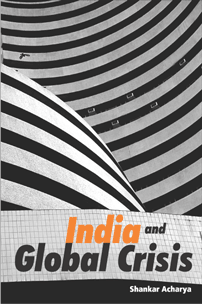 Hard-cover • 2009 • 172 • 6¼ x 9¼ (inch) ISBN 9788171887507 • INR 495
Hard-cover • 2007 • 6¼ x 9¼ (inch) ISBN 8171886159 • INR 795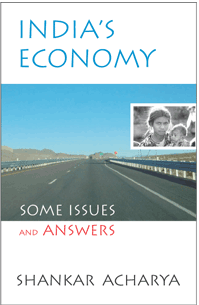 Hard-cover • 2003 • 180 • 5¾ x 9 (inch) ISBN 8171883206 • INR 245