Download Catalogue...
Download Excel Data
Download PDF Catalogue
You will get a Excel file with detail about catalogue.
You will get PDF file with detail about catalogue.
About the Author
PRINT
Shankar Acharya
---
Dr. Shankar Acharya served as Chief Economic Adviser (in the rank of Secretary) to the Government of India for eight crucial years, 1993-2000, during which he was closely associated with the process of economic reforms. He was also on the Board of SEBI and EXIM Bank. He had been Senior Adviser (rank of Additional Secretary) and Economic Adviser in the Union Ministry of Finance during 1985-90.
Between 1971 and 1982 Dr. Acharya served in the World Bank, Washington DC, holding several senior positions including Director, World Development Report, 1979 (of which he was the principal author) and Research Adviser to the institution. He returned to India in 1982 as Senior Fellow in the National Institute of Public Finance and Policy, Delhi, where he conducted the well-known major study, Aspects of the Black Economy in India.

Dr. Acharya graduated with first class honours in Politics, Philosophy and Econo-mics from Oxford University (1967) and earned his Ph.D. in Economics from Harvard University (1972). He has been Senior Visiting Research Fellow in Stanford University (Spring 2002) and Oxford University (Spring 2000). Aside from several books and monographs he has published numerous papers in scholarly journals in India and abroad.

Currently he is Reserve Bank Chair Professor at the Indian Council for Research on International Economic Relations (ICRIER). He serves on the board of several premier economic think tanks (including ICRIER and NCAER) and is a member of the Prime Minister's Economic Advisory Council. He lectures widely and is a consultant to international institutions.
Hard-cover • 2015 • 182 • 6¼ x 9¼ (inch) ISBN 9789332703131 • US$39.95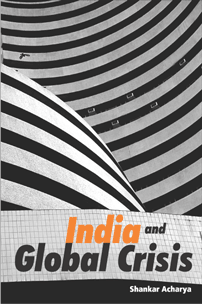 Hard-cover • 2009 • 172 • 6¼ x 9¼ (inch) ISBN 9788171887507 • US$39.95
Hard-cover • 2007 • 6¼ x 9¼ (inch) ISBN 8171886159 • US$39.95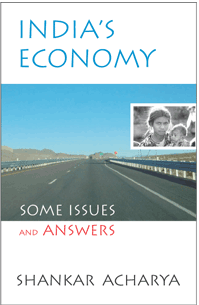 Hard-cover • 2003 • 180 • 5¾ x 9 (inch) ISBN 8171883206 • US$17