Download Catalogue...
Download Excel Data
Download PDF Catalogue
You will get a Excel file with detail about catalogue.
You will get PDF file with detail about catalogue.
About the Author
PRINT
Shyam Babu
---
D. SHYAM BABU is a Fellow at the Rajiv Gandhi Institute for Contemporary Studies, New Delhi. His research interests range from national security and arms control to socio-economic problems of Dalits, and Liberalization and Social Justice. A former journalist, Shyam Babu's publications also include a book on Nuclear Non-Proliferation.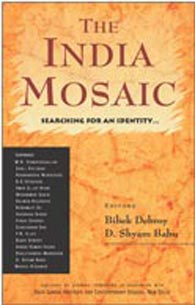 Searching for an Identity
Hard-cover • 2004 • 285 • 5¾ x 9 (inch) ISBN 8171883559 • INR 495