Download Catalogue...
Download Excel Data
Download PDF Catalogue
You will get a Excel file with detail about catalogue.
You will get PDF file with detail about catalogue.
About the Author
PRINT
Moneer Alam
---
Moneer Alam, Ph.D. in Economics from Lucknow University, is Associate Professor at the Institute of Economic Growth, Delhi. Dr. Alam has contributed several scholarly papers in national and international journals in areas of manpower-educational planning and forecasting, labour market issues, health financing, ageing, old age income security, and functional health. Currently, he is working on economic and health implications of ageing in India and South Asia. His more recent work under this theme is: South Asian Elderly: ADL and IADL Statuses of the Elderly In India funded by the UNFPA-Columbia University (NY, USA) joint programme on Ageing in Developing Countries.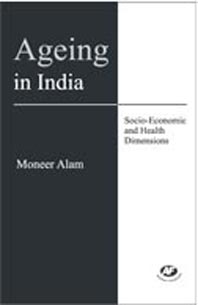 Socio-Economic and Health Dimenensions
Hard-cover • 2006 • 288 • 5¾ x 9 (inch) ISBN 8171885357 • INR 1295