Download Catalogue...
Download Excel Data
Download PDF Catalogue
You will get a Excel file with detail about catalogue.
You will get PDF file with detail about catalogue.
About the Author
PRINT
P.D. Kaushik
---
P.D. Kaushik is a Fellow at the RGICS. He is an engineer, MBA and Ph.D. During his Ph.D., he was awarded Jawahar Lal Nehru Fellowship. He has wide experience of industry and academics. He was also associated with consultancy work for the FAO, Commonwealth Secretariat and World Bank. He is a visiting faculty at leading business schools in Delhi. He has publications on policy issues emerging from electronic commerce and WTO. He has co-authored two books on the WTO.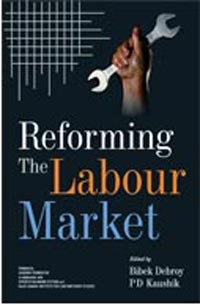 Hard-cover • 2005 • 417 • 5¾ x 9 (inch) ISBN 8171884415 • INR 1195