Download Catalogue...
Download Excel Data
Download PDF Catalogue
You will get a Excel file with detail about catalogue.
You will get PDF file with detail about catalogue.
About the Author
PRINT
Ramesh Chand
---
Dr. Ramesh Chand is ICAR National Professor, and Theme Leader (Market and Trade) at NCAP, New Delhi, India. Prior to this he has been Acting Director and Principal Scientist at NCAP, Professor and Head-Agricultural Economics Unit at Institute of Economic Growth (IEG), Professor of Marketing at Punjab Agricultural University. He was visiting Fellow at Institute of Developing Economies, Chiba Shi, Japan (2003). His Ph.D. thesis, submitted to Indian Agricultural Research Institute, was selected for Jawaharlal Nehru Award of Indian Council of Agricultural Research in recognition of its outstanding research contributions. Dr. Chand worked as consultant for FAO, ESCAP, UNDP, World Bank, Indian Institute of Foreign Trade, Delhi and Government of Punjab. He has served on several high level committees of various Ministries at the Centre. At present he is engaged in research on food policy, trade liberalisation, WTO and Asian agriculture and development economics. Dr. Chand is author of 5 books and 70 research papers published in reputed national and international journals.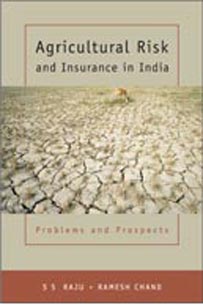 Problems and Prospects
Hard-cover • 2010 • 106 • 6¼ x 9¼ (inch) ISBN 9788171887651 • INR 795
Hard-cover • 2006 • 130 • 5¾ x 9 (inch) ISBN 8171884229 • INR 995