Download Catalogue...
Download Excel Data
Download PDF Catalogue
You will get a Excel file with detail about catalogue.
You will get PDF file with detail about catalogue.
About the Author
PRINT
Sachin Chaturvedi
---
Sachin Chaturvedi is Director General at the Research and Information System for Developing Countries (RIS), a New Delhi-based autonomous think-tank. He was also a Global Justice Fellow at the MacMillan Center for International Affairs at Yale University. He works on issues related to development cooperation policies and South-South cooperation. He has also worked on trade and innovation linkages with special focus on WTO.
Dr Chaturvedi has served as a Visiting Professor at the Jawaharlal Nehru University (JNU) and has also worked as consultant to the UN Food and Agriculture Organization, World Bank, UN-ESCAP, UNESCO, OECD, the Commonwealth Secretariat, IUCN, and to the Government of India's Department of Biotechnology and the Ministry of Environment and Forests, among other organisations. He has also been a member of the IGSAC Committee of Experts for evolving a framework for cooperation on conservation of biodiversity in the SAARC region, as well as a member of the Editorial Board of Biotechnology Development Monitor (the Netherlands); Editor of Asian Biotechnology Development Review (New Delhi). He has auth-ored two books and edited four books apart from publishing several research articles in various prestigious journals.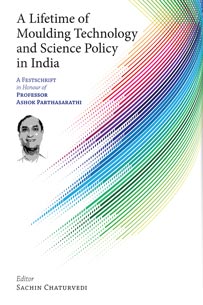 A Festschrift in Honour of Professor Ashok Parthasarathi
Hard-cover • 2017 • 128 • 6¼ x 9¼ (inch) ISBN 9789332703551 • INR 995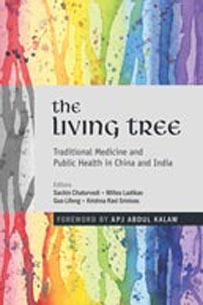 Traditional Medicine and Public Health in China and India
Hard-cover • 2014 • 364 • 6¼ x 9¼ (inch) ISBN 9789332700833 • INR 1195.00
Challenges and Opportunities for Asia
Hard-cover • 2004 • 319 • 5¾ x 9 (inch) ISBN 817188346X • INR 995