Download Catalogue...
Download Excel Data
Download PDF Catalogue
You will get a Excel file with detail about catalogue.
You will get PDF file with detail about catalogue.
About the Author
PRINT
Jean-h Guilmette
---
Jean-H. Guilmette served as the Director of IDRC's division for Central and Eastern Europe initiatives from 1995 to 2005. He is former Executive Director of the African Development Bank, Director of the OECD's Sahel Club, and Director General of the Strategic Planning Unit in the Africa and Middle-East branch of the Canadian International Development Agency.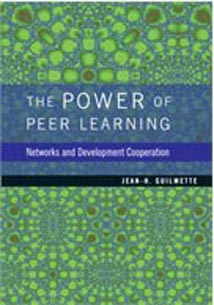 Networks and Development Cooperation
Paperback • 2007 • 258 • 6" x 8½" ISBN 8171886221 • INR 1195