Download Catalogue...
Download Excel Data
Download PDF Catalogue
You will get a Excel file with detail about catalogue.
You will get PDF file with detail about catalogue.
About the Author
PRINT
B.K. Chaturvedi
---
B.K. Chaturvedi served as Member, Planning Commission of India (2007- 2014) and of Thirteenth Finance Commission (2007-2009). Starting his career in the Indian Administrative Service in 1966, he rose to the highest position in Civil Service of the country when he was appointed Cabinet Secretary. He worked in that capacity for three years.
He has experience of functioning of the Government at different levels for more than four decades. He has been Secretary to the Government of India in several Ministries, including Finance, Human Resource Development and Petroleum & Natural Gas for more than six years. He was also a member of the board of UNDP and UNICEF. In 2010, one of India's highest civilian awards Padma Bhushan was conferred on him by the President of India.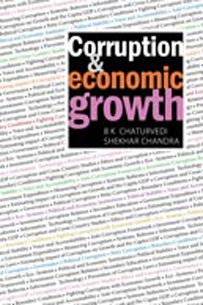 Hard-cover • 2015 • 196 • 6¼ x 9¼ (inch) ISBN 978933271748 • INR 995