Download Catalogue...
Download Excel Data
Download PDF Catalogue
You will get a Excel file with detail about catalogue.
You will get PDF file with detail about catalogue.
About the Author
PRINT
E. Revathi
---
E. Revathi is Professor and Director of Centre for Economic and Social Studies, Hyderabad, Telangana. As a development economist her research covers the broad areas of agriculture, women in agriculture with attention to structural issues of land, tenancy; agrarian distress, rural indebtedness; disparities in development. Recently she also worked in the areas of water and sanitation. She is also the principal investigator of the 'Young Lives at work' in India, an international longitudinal study of Young lives: Childhood poverty. She has a long teaching experience and supervises research in related areas. She published few books and around forty papers in books and journals.
Hard-cover • 2022 • 224 • 6.25x9.25 (inch) ISBN 9789332705524 • INR 1295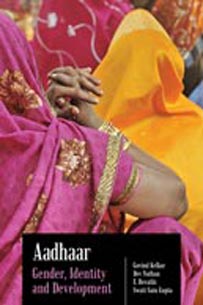 Gender, Identity and Development
Hard-cover • 2014 • 112 • 6¼ x 9¼ (inch) ISBN 9789332701687 • INR 795