Download Catalogue...
Download Excel Data
Download PDF Catalogue
You will get a Excel file with detail about catalogue.
You will get PDF file with detail about catalogue.
About the Author
PRINT
Aidan Cronin
---
Aidan Cronin is trained as a civil and environmental engineer, and holds a PhD on water resources from Queens University, Belfast. He has worked in consultancy roles and then as a Senior Research Fellow at the Robens Centre, University of Surrey, UK, where his research examined the impact of anthropogenic activities on water quality in the EU and developing country settings. He then worked as a water and sanitation advisor at the United Nations High Commissioner for Refugees in their Public Health Section in Geneva, Switzerland, where he reviewed the state of water and sanitation globally in refugee camps before joining UNICEF-India in 2008. He has published extensively on water, sanitation and health issues.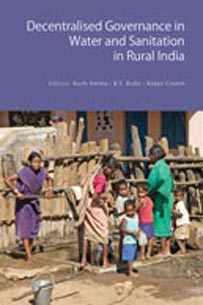 Hard-cover • 2014 • 310 • 6¼ x 9¼ (inch) ISBN 9789332701465 • INR 995