Download Catalogue...
Download Excel Data
Download PDF Catalogue
You will get a Excel file with detail about catalogue.
You will get PDF file with detail about catalogue.
About the Author
PRINT
B.S. Bisht
---
B.S. Bisht is currently working as an Associate Professor at National Centre for Good Governance (NCGG), formerly known as the National Institute of Administrative Research (NIAR) under the ambit of Lal Bahadur Shastri National Academy of Administration, Mussoorie. He has a brilliant academic record and acquired his PhD from Kumaun University, Nainital. His academic interests include land-use planning, watershed management, WASH (water, sanitation and health), climate change and rural development. Dr Bisht has published several research papers in journals and books of national and international repute.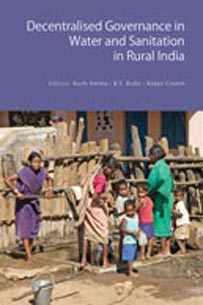 Hard-cover • 2014 • 310 • 6¼ x 9¼ (inch) ISBN 9789332701465 • INR 995