Download Catalogue...
Download Excel Data
Download PDF Catalogue
You will get a Excel file with detail about catalogue.
You will get PDF file with detail about catalogue.
About the Author
PRINT
Paramjeet Kaur
---
Paramjeet Kaur is an Associate Professor of Economics at Sri Guru Gobind Singh College of Commerce, University of Delhi. She has been teaching undergraduate as well as postgraduate students of Commerce, Economics and Management over the past two and a half decades. Her areas of specialisation are economic theory of a firm, macroeconomic theory and statistical methods.
Several of her research papers have been published in reputed journals such as Economic and Political Weekly and the Indian Economic Journal. She has also presented papers at national and international conferences. Presently, she is working on post-merger aspects of mergers and acquisitions (M&As) in India.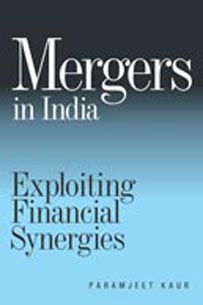 Exploiting Financial Synergies
Hard-cover • 2012 • 400 • 6¼ x 9¼ (inch) ISBN 9788171889112 • INR 1195