Download Catalogue...
Download Excel Data
Download PDF Catalogue
You will get a Excel file with detail about catalogue.
You will get PDF file with detail about catalogue.
About the Author
PRINT
Wahiduddin Mahmud
---
Wahiduddin Mahmud (PhD in economics, Cambridge University, 1978) has recently retired as professor of economics at Dhaka University. He is currently a member of the UN Committee for Development Policy (UN CDP), and a Country Advisor to International Growth Centre at the London School of Economics. He is a founder and former Chairman of PKSF, the apex microfinance funding institution in Bangladesh. His books include: Adjustment and Beyond: The Reform Experience in South Asia, Handbook on the South Asian Economies, Seasonality of Hunger and Public Policies and The Theory and Practice of Microcredit (forthcoming).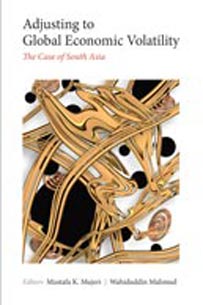 The Case of South Asia
Hard-cover • 2014 • 514 • 6¼ x 9¼ (inch) ISBN 9789332701649 • INR 1495