Download Catalogue...
Download Excel Data
Download PDF Catalogue
You will get a Excel file with detail about catalogue.
You will get PDF file with detail about catalogue.
About the Author
PRINT
Mustafa K. Mujeri
---
Mustafa K. Mujeri is the Director-General of the Bangladesh Institute of Development Studies (BIDS), and Coordinator of the SANEI, the South Asian regional arm of the Global Development Network. He obtained his PhD in Economics from McMaster University in Canada. Before joining BIDS, he served as the Chief Economist of the Bangladesh Bank (country's central bank), and United Nations Development Programme Advisor in Cambodia. Dr Mujeri has extensive research experience in different areas of economics, especially in development economics, poverty and macro policy analysis, and application of modelling and quantitative techniques in development issues.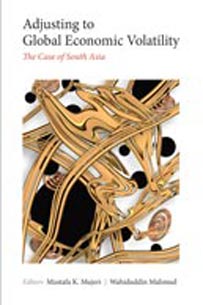 The Case of South Asia
Hard-cover • 2014 • 514 • 6¼ x 9¼ (inch) ISBN 9789332701649 • INR 1495