Download Catalogue...
Download Excel Data
Download PDF Catalogue
You will get a Excel file with detail about catalogue.
You will get PDF file with detail about catalogue.
About the Author
PRINT
C.S.C. Sekhar
---
C.S.C. Sekhar is currently Associate Professor at the Institute of Economic Growth, Delhi, India. He holds a PhD degree in economics from the Delhi School of Economics and a bachelor degree in law (LLB) from Delhi University. His main research interests relate to empirical work (econometric modelling) on market structure, price formation, international commodity markets and agricultural trade. His other areas of interest include political economy of development and development economics. He has widely published in journals of national and international repute.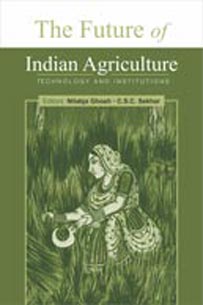 Technology and Institutions
Hard-cover • 2013 • 264 • 6¼ x 9¼ (inch) ISBN 9788171889761 • INR 1295