Download Catalogue...
Download Excel Data
Download PDF Catalogue
You will get a Excel file with detail about catalogue.
You will get PDF file with detail about catalogue.
About the Author
PRINT
K. Trivikram
---
K. Trivikram, MA and PhD in Economics, is a senior faculty member at the IPE. With more than three-and-a-half decades of experience, he has designed and conducted a number of Management Development Programmes for Central and State Level Public Enterprises for Senior and Middle Level Executives, Civil Servants and Corporate Executives, and has recently coordinated International Conference in partnership with CESS on Inclusive Development. He has published several research articles and working papers in leading national and international journals. He is currently the Area Head, Economics Division and Head of the Publications Division of IPE and also PhD supervisor for Osmania University and Madras University. He was formerly the Programme Director of MBA (Public Enterprises), Programme Director, Exe. PGDM for the practicing executives, also the Programme Director & Advisor for the PGDM—a full- time two-year programme. He is the Editor of the Journal of Institute of Public Enterprise, besides Founder Editor of both the Journal of Economic Policy and Research and the IPE Journal of Management. His areas of interest include: corporate governance, corporate social responsibility, public enterprise management, and infrastructure management.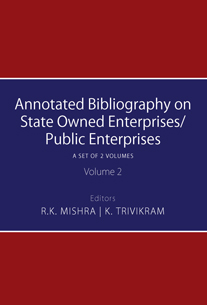 A Set of 2 Volumes
Hard-cover • 2019 • (486+314) • 6.25x9.25 (inch) ISBN 9789332704787 • INR 2790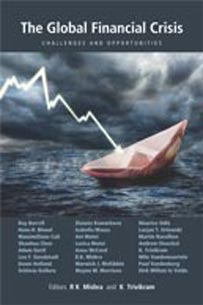 Challenges and Opportunities
Hard-cover • 2013 • 458 • 6¼ x 9¼ (inch) ISBN 9788171889846 • INR 1195