Download Catalogue...
Download Excel Data
Download PDF Catalogue
You will get a Excel file with detail about catalogue.
You will get PDF file with detail about catalogue.
About the Author
PRINT
S.S. Subrahmanyam
---
S.S. Subrahmanyam has over 37 years of industrial, financial, venture capital and consulting experience, out of which last 22 years had been in senior and middle management positions. He was associated with a large public finance institution as an executive dealing with business promotion, entrepreneurial selection, project appraisals, venture capital funding, equity balancing, budgeting, strategic planning, project management, taxation policies and procedures, mergers & acquisitions—to mention a few, apart from other routine senior management functions such as people management, performance appraisals, build and motivate teams, etc. He has also worked at a leading public sector machine tool company dealing with production, planning, operations management, methods engineering, systems analysis, etc. During his tenure of around 17 years at Andhra Pradesh Industrial Development Corporation (APIDC, a State Government owned financial institution), he had been closely associated with innumerable and varied clientele in different traditional sectors—industry and trade, finance, health care, infrastructural sectors—power, telecommunications, energy—and high technology sectors—software, biotechnology. Presently, he is working for IPE as a Senior Consultant providing expertise for design and implementation & training.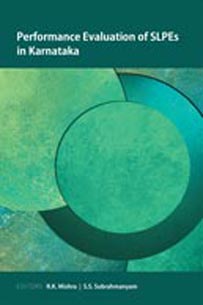 Hard-cover • 2014 • 218 • 6¼ x 9¼ (inch) ISBN 9789332701410 • INR 995