Download Catalogue...
Download Excel Data
Download PDF Catalogue
You will get a Excel file with detail about catalogue.
You will get PDF file with detail about catalogue.
About the Author
PRINT
B.P.R. Vithal
---
B.P.R. Vithal has been intimately connected with the economic development of Andhra Pradesh. Having joined the Hyderabad state as an IAS Officer in 1950, he worked as Collector of Medak and Karimnagar Districts. After the formation of Andhra Pradesh, he was Secretary, Planning and Development from 1969 till President's Rule in 1972 after which he became Secretary, Finance and Planning. He was a close advisor to all the Chief Ministers of Andhra Pradesh—Brahmananda Reddy, who once described him as the "memory of Andhra Pradesh", P.V. Narasimha Rao, Jalagam Vengala Rao and Marri Chenna Reddy. In this capacity, he also worked closely with the Telangana Regional Committee and its then Chair-man, J. Chokka Rao. By virtue of this, he was closely associated with the evolution of the Five-Point Formula after the 1969 Telangana agitation and the Six-Point Formula after the Andhra agitation of 1974, both of which formulae were called the Indira Gandhi Formulae. Thereafter, he was also the Finance Secretary and was the longest serving Planning and Finance Secretary in the country when he left the state to take up an International Monetary Fund (IMF) assignment as Advisor. He was Deputy Chairman of the Andhra Pradesh State Planning and Development Board till 1992, when he was appointed a member of the Tenth Finance Commission.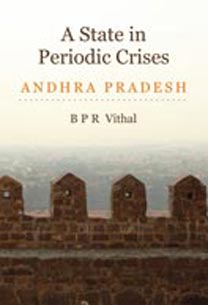 Andhra Pradesh
Hard-cover • 2012 • 146 • 6¼ x 9¼ (inch) ISBN 9788171888979 • INR 595