Download Catalogue...
Download Excel Data
Download PDF Catalogue
You will get a Excel file with detail about catalogue.
You will get PDF file with detail about catalogue.
About the Author
PRINT
G. Alivelu
---
G. Alivelu is currently Assistant Professor, Centre for Economic and Social Studies, Hyderabad, India. She received her PhD from B.R. Ambedkar Open University in 2007. Her research interests include areas of industry and services. She has published research articles in both national and international journals. Her recently published book is on Indian Zonal Railways. She has contributed papers on industry for Human Development Report of Andhra Pradesh. She is a member of working group for the Twelfth Five Year Plan for the Government of Andhra Pradesh. She also conducted collaborative projects with Department for International Development (DFID), Bill and Melinda Gates Foundation, IRC International Water and Sanitation Centre, the Netherlands on issues like state business relations and also on water and sanitation costs and service levels.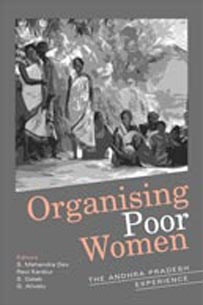 The Andhra Pradesh Experience
Hard-cover • 2012 • 298 • 6¼ x 9¼ (inch) ISBN 9788171889389 • INR 1095