Download Catalogue...
Download Excel Data
Download PDF Catalogue
You will get a Excel file with detail about catalogue.
You will get PDF file with detail about catalogue.
About the Author
PRINT
Choong Yong Ahn
---
Choong Yong Ahn is a distinguished Professor of Graduate School of International Studies at Chung-Ang University, Korea. He is also a Foreign Investment Ombudsman at Korea Trade and Investment Promotion Agency. He is also currently the member of the Presidential Council on National Competitiveness and a Member of Regulatory Reform Commission in South Korea. While on leave from Professorship of Economics, Chung-Ang University, he had also served as the President of the Korea Institute for International Economic Policy (KIEP) from 2002 to 2005, Chair of the APEC Economic Committee, and Chair of Board, Choheung Bank. He has maintained a keen interest in public policy, serving in positions such as Consultant to the World Bank, UNIDO Chief Technical Advisor to the Economic Planning Unit of Malaysia to design Malaysia's industrial master plan, and has been the President of several academic societies in Korea including Korea International Economics Association, Korea Econometric Society, Korean Society of International Trade, Korea Development Economics Association, etc. Since receiving his Ph.D from Ohio State University in 1972, Dr. Ahn has published many articles in prestigious international journals and also published a few books.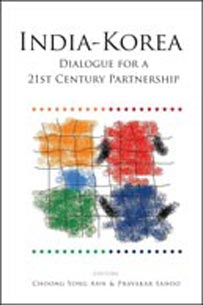 Hard-cover • 2012 • 340 • 6¼ x 9¼ (inch) ISBN 9788171889204 • INR 1095