Download Catalogue...
Download Excel Data
Download PDF Catalogue
You will get a Excel file with detail about catalogue.
You will get PDF file with detail about catalogue.
About the Author
PRINT
Samridhi Bimal
---
Samridhi Bimal is Consultant at ICRIER, New Delhi. She has over seven years of research expertise on international trade and trade policy issues related to the WTO, regional trading agreements and domestic trade policies. She has worked extensively on South Asia on a wide array of issues including trade, investment, transport facilitation, non-tariff barriers and informal trade. She has also been associated with the World Bank as a Short-term Consultant for their programme on Regional Integration in South Asia. Her research areas of interest include international trade, development policy and regional economics. She is currently a PhD scholar at the Centre for International Trade and Development, Jawaharlal Nehru University (JNU), New Delhi.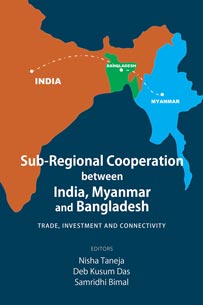 Trade, Investment and Connectivity
Hard-cover • 2018 • 398 • 6¼ x 9¼ (inch ISBN 9789332704640 • INR 1695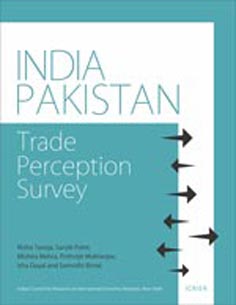 Paperback • 2014 • 80 • 8½ x 11 (inch) ISBN 9789332701267 • INR 995