Download Catalogue...
Download Excel Data
Download PDF Catalogue
You will get a Excel file with detail about catalogue.
You will get PDF file with detail about catalogue.
About the Author
PRINT
Prithvijit Mukherjee
---
Prithvijit Mukherjee was a Research Assistant at ICRIER, associated with the ADB project on "Strengthening the Textiles Sector in South Asia" and the project on "Strengthening Research and Promoting Multi-level Dialogue for Trade Normalization between India and Pakistan". Prior to this, he worked as a Research Assistant with CUTS International, Jaipur. Prithvijit has a master's degree in Economics from Jawaharlal Nehru University, New Delhi, and is currently pursuing his PhD at University of Georgia, United States.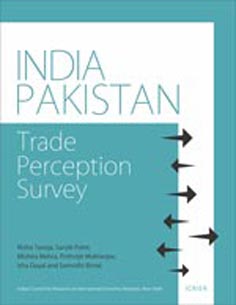 Paperback • 2014 • 80 • 8½ x 11 (inch) ISBN 9789332701267 • INR 995