Download Catalogue...
Download Excel Data
Download PDF Catalogue
You will get a Excel file with detail about catalogue.
You will get PDF file with detail about catalogue.
About the Author
PRINT
Nisha Taneja
---
Nisha Taneja, Professor, ICRIER, leads the project on "Strengthening Research and Promoting Multi-level Dialogue for Trade Normalization between India and Pakistan". She has been engaged in several research projects sponsored by the Ministry of Commerce, Ministry of Textiles and Ministry of Finance, Government of India, as well as the Asian Development Bank (ADB), UNIDO, London School of Economics and the South Asia Network of Economic Research Institutes (SANEI). Her most recent work is on informal trade in South Asia, trade facilitation, non-tariff barriers and various aspects of India-Pakistan trade. She has served on committees set up by the Government of India on Informal Trade, Rules of Origin and Non-tariff Barriers. Dr Taneja holds a PhD in Economics from Jawaharlal Nehru University, New Delhi.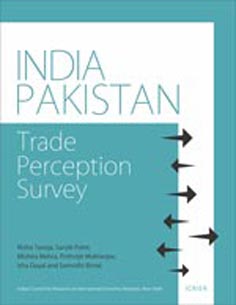 Paperback • 2014 • 80 • 8½ x 11 (inch) ISBN 9789332701267 • US$49.95