Download Catalogue...
Download Excel Data
Download PDF Catalogue
You will get a Excel file with detail about catalogue.
You will get PDF file with detail about catalogue.
About the Author
PRINT
Arpita Mukherjee
---
Arpita Mukherjee is a Professor at Indian Council for Research on International Economic Relations (ICRIER), New Delhi. She has several years of experience in policy-oriented research working closely with the governments in India and the UK. She has conducted studies for various international organisations and Indian industry associations. Her research is a key contributor to India's negotiating strategies in the on-going Doha Round of WTO negotiations, in bilateral trade agreements and in domestic policy reforms. She has a PhD in Economics from the University of Portsmouth, UK. Her research interests include: services, WTO, bilateral/regional agreements; infrastructure, FDI, agriculture reforms, retail, migration and labour market programmes. She has over 80 publications including books, journals, working papers and government reports. Dr Mukherjee has presented her research at various international and national conferences.
Analysing the Potential for International Business
Paperback • 2014 • 74 • 8½ x 11 (inch) ISBN 9789332701380 • US$49.95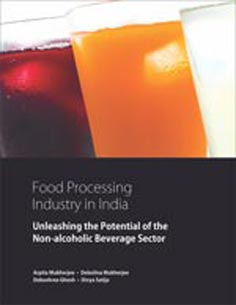 Unleashing the Potential of the Non-alcoholic Beverage Sector
Paperback • 2014 • 144 • 8½ x 11 (inch) ISBN 9789332701137 • US$69.95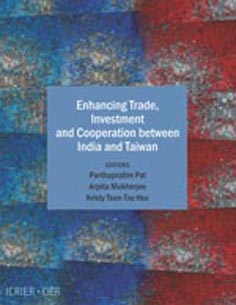 Paperback • 2013 • 386 • 8½ x 11 (inch) ISBN 9789332700871 • US$69.95
Paperback • 2005 • 200 (Two Colour) • 5¾" x 8¾" ISBN 8171884806 • US$89.95